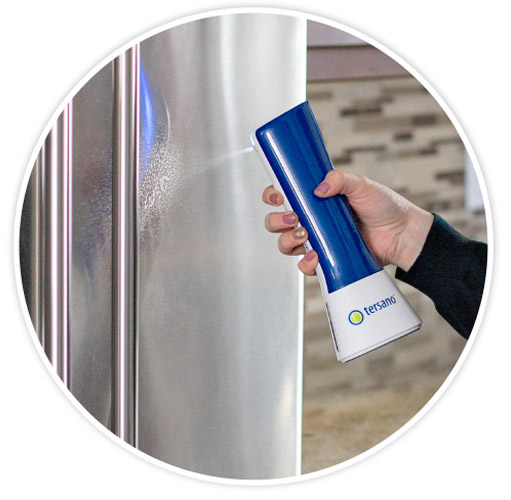 iClean Mini
On Demand Cleaning. Naturally.
The new iClean mini™ turns tap water into a safe, effective cleaner and sanitizer that works stronger than bleach and hydrogen peroxide – without the hazardous odors or toxic chemical residues that come with traditional cleaning chemicals.
Simply fill with drinking water, press the power button, and the iClean mini converts the water into a powerful oxidizer for on-demand cleaning anywhere, anytime.
So safe, will not harm eyes or skin if accidentally splashed

Kill 99.9% of germs – including E.coli, Salmonella, Listeria – without chemicals*

Quickly, easily remove dirt, grime, stains, odors, mold, mildew, and pesticides

Save time and money by no longer purchasing chemical cleaners, sanitizers, and deodorizers

Keep the places you live, work, and play safe

SDS Rating = 0-0-0

iClean Mini Brochure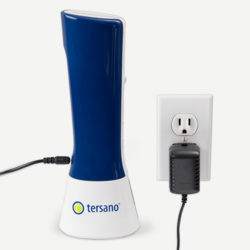 STEP 1. CHARGE iCLEAN MINI
Fully charged in just 60 minutes

Lasts for hundreds of sprays

Uses standard charger and outlet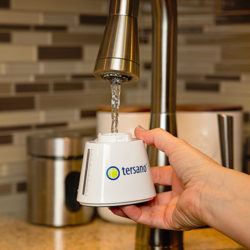 STEP 2. FILL RESERVOIR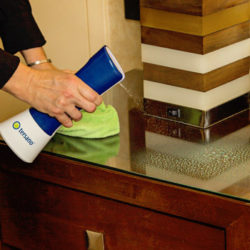 STEP 3. SPRAY AND WIPE
Press power button to create oxidizing solution

Clean, sanitize, and deodorize virtually any hard surface

No harmful residue rinsing required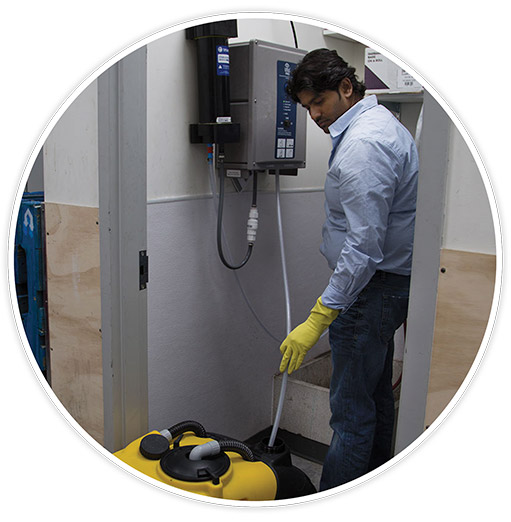 SAO Dispenser
Simple. Safe. Sustainable.
The patented, SAO™ Dispenser creates Stabilized Aqueous Ozone™ (SAO) on-demand and in high quantities. Fill spray bottles, mop buckets, and even floor scrubbers.
No more storing, mixing, or disposing of traditional chemicals. No need to worry about the health effects of chemicals on your staff, customers, or guests – or the corrosive effects of chemicals on the surfaces and equipment you clean. The SAO Dispenser is the simplest, safest, most sustainable alternative to traditional cleaning and sanitizing chemicals.

SAO Dispenser Brochure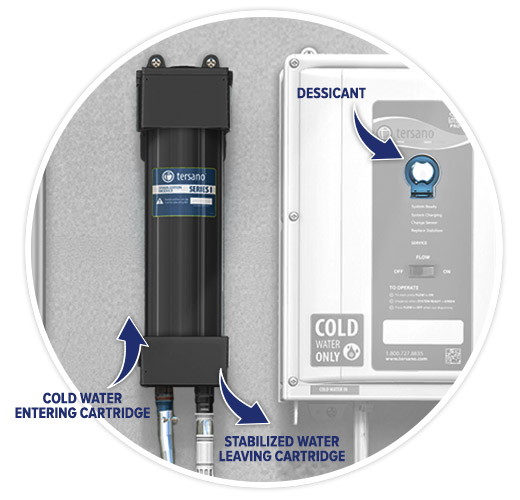 Why the Stabilizer Cartridge is critical
Why is it called stabilized aqueous ozone? Because tap water around the world contains varying types and amounts of minerals in the water. These minerals affect the performance of aqueous ozone. Our cartridge adjusts the minerals in the water first, stabilizing the tap water so that regardless of where in the world your tap water originates from, it is consistent and maximized for cleaning and sanitizing performance.
Without the stabilizer, regular aqueous ozone only delivers 15 minutes of sanitizing. After passing through the Series I cartridge, stabilized aqueous ozone remains potent for up to 4 hours of sanitizing time and 3 days of cleaning time. Using the Series II cartridge, SAO will last up to 24 hours as a sanitizer and 6 days as a cleaner.

 

PROscrub
Deep Cleaner/Degreaser Solution
Powerful and safe, PROscrub lifts years of built-up chemical residues, dirt, grime and grease in just minutes. The PROscrub deep cleaner is an excellent complement to your SAO daily cleaning regimen.
NSF-certified safe for use around food and with an SDS safety rating better than most deep cleaners and degreasers, PROscrub is ideal for virtually any hard surface including ceramic, tile, metal, industrial flooring, and heavy-duty equipment.
PROscrub is particularly effective on grout and in other crevices where dirt and grime have accumulated over time.
Laundry System
SAO for Cleaner, Brighter, Fresher Laundry
By using stabilized aqueous ozone instead of traditional detergents, the Pro3Gram delivers cleaner, brighter, fresher laundry with none of the side effects and residues from chemicals.
Best of all, the Pro3Gram does it for less by minimizing or eliminating the need for hot water by combining this cold water ozone laundry system with special cold water ozone-boosting ingredients.