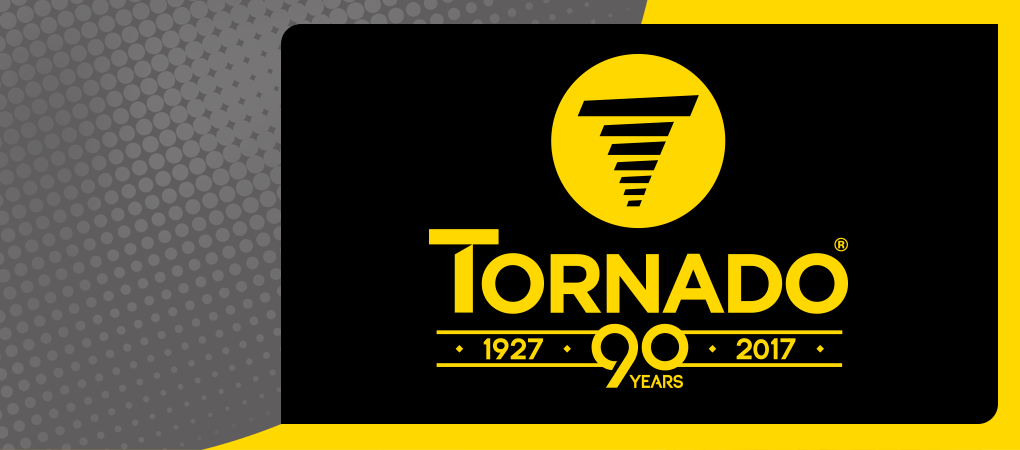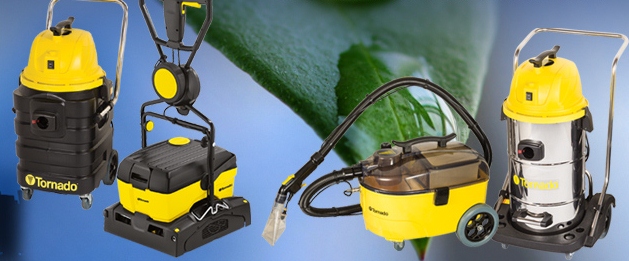 Tornado proudly offers one of the most extensive lines of innovative, high-performance commercial cleaning equipment on the market today. From our fully CRI certified vacuums, floor machines, cylindrical brush automatic scrubbers, wet dry vacuums to our jumbo vacuums, our machines are developed to increase cleaning productivity in less time, while creating a healthier indoor environment.
The professional cleaning industry has evolved from simply cleaning for appearance to cleaning for health. Many of the industry's products and practices have had a tremendous impact on human health and the environment. At Tornado, environmental responsibility is not a new concept or recent practice. Tornado's commitment to developing and practicing responsible and sustainable cleaning has grown to become a core value of our company.



Click for Product Info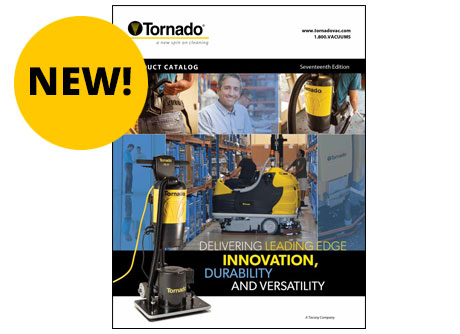 click

Certifications
Tornado's innovative cleaning equipment is rigorously tested to meet electric safety, electromagnetic emission, health and public safety standards across the globe. When required, our industrial and commercial cleaning machines are fully tested and certified by some of the following independent testing laboratories:
UL: Underwriters Laboratories, Inc.
CSA: Canadian Standards Association
ETL: ETL Testing Laboratories / Intertek Testing Services
CE: Conformance European
RoHS: Restrictions of Hazardous Substances

With Tornado, Clean Is Green
Green cleaning practices avoid the use harsh cleaning solvents or methods that generate excessive dust or toxins to escape into the air, which can damage IAQ and can be especially bad for occupants who suffer from asthma or allergies. Through innovative product development, Tornado fully supports green and healthy cleaning practices that provide environmentally sustainable benefits to end-users across many market segments including office buildings, schools, hospitals, hotels, retail and other facilities. Many of Tornado's industrial cleaning machines are green-certified and qualify for Leadership in Energy and Environmental Design (LEED) points.
Rated as "Best in Class" for Carpet Care by Tandus Industries
Independently tested by market-leading carpet manufacturer, Tandus Industries, Tornado's carpet care machines such as the CV 30, CV 38, Marathon, Pro Pac Backpack, PS Spotter, and CK 3030 wide-area vacuum, are consistently ranked as "Best in Class". Tornado is an official "Approved Equipment" provider of Tandus, and is recommended to effectively maintain and restore their carpet products.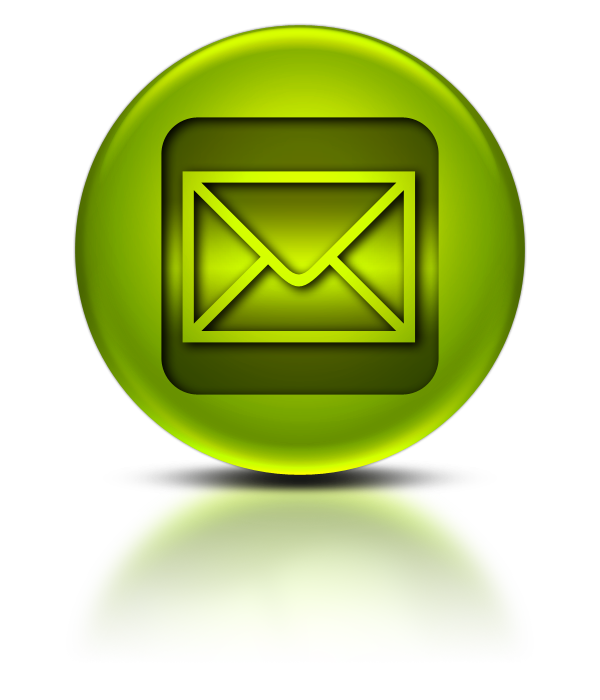 If you need additional information