Green Gorilla was founded by engineers and developed with a simple goal in mind: manufacture a dependable, high quality automated sprayer that frees the user from the time consuming task of pumping.
The Green Gorilla ProLine systems come in two levels, each with multiple wand options so you can get the exact system you need for your business.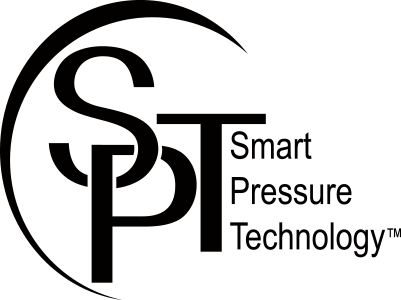 SMART PRESSURE TECHNOLOGY
Built to help you work faster, easier, and more efficiently, our systems free you from pumping while digitally maintaining tank pressure.
Digitally controlled for superior distribution consistency

Lithium Ion powered, providing you power all day long

Saves operators up to 25% of their application time

Precision application to deliver the right amount every time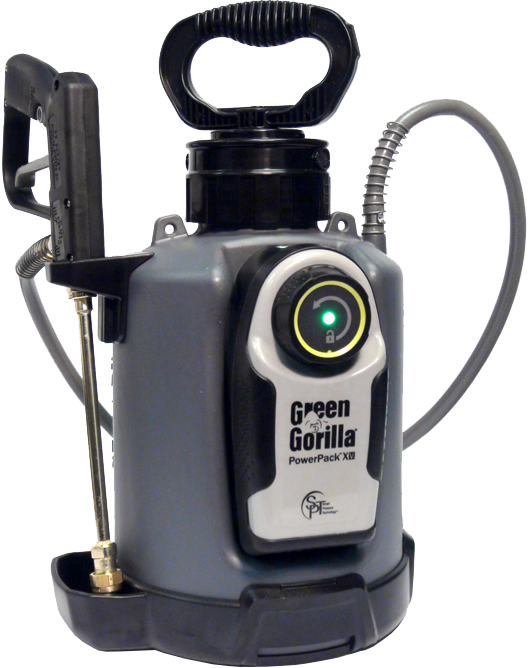 ProLine Series




JAN/SAN INDUSTRIAL SYSTEMS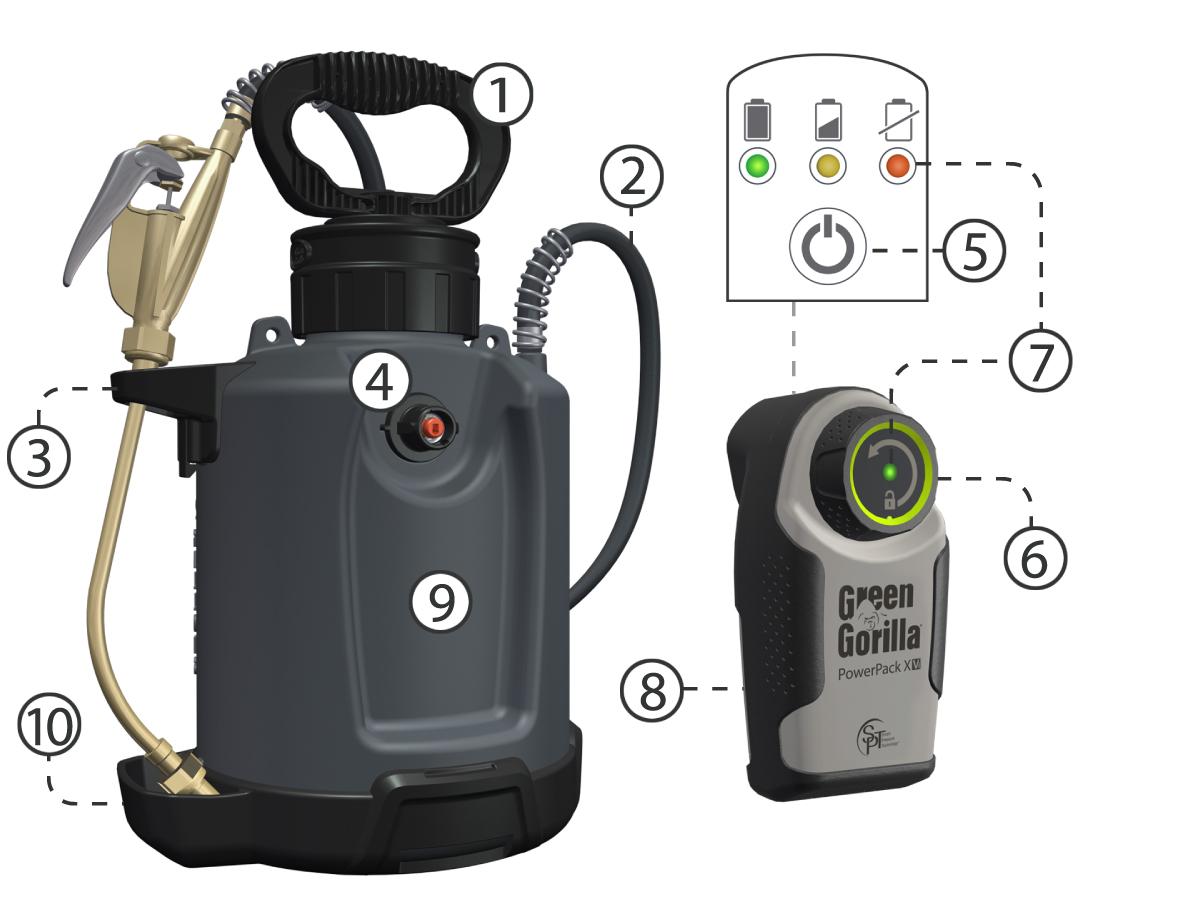 2. Chemically Resistant Hose
7. Power Level Indicators
8. User Replaceable Power Cells
9. Sunken PowerPack Pocket
Industrial uses of the Green Gorilla today
Our systems have been built for many applications, covering a wide range of uses. Here's a brief list of the areas our systems are already being used.
Pesticides

Cleaning

Automotive

Landscaping

Agricultural

Sealants

Industrial Degreasing

Hazmat

Remediation

HVAC



Intelligent Delivery Systems | Green Gorilla ProLine™

Precision Application


Precisely maintained pressure throughout a job means you
never put down less or more product than you need.

Faster Job Completion


Operators can spend up to 25% of application time just pumping.
By removing the need to pump, the user can complete jobs faster,
opening them up for more jobs per day.

Increased Profits


Make your business more profitable by precisely controlling
product use, faster application times, and by
reducing repetitive motion injuries.
Construction:
Material: Specially formulated high strength chemical and impact resistant material
Fabrication: Proprietary custom blow molded technology
Strength: Thick walled - high burst pressure >60 psi
Chemical Resistance: Highly resistant to a wide range of chemicals
Endurance Test: Six foot drop test onto concrete (no affect) - more durable than metal
Sealing Surface: Specially designed post-machined sealing surface for O-ring seal
Capacity: 1.5 and 2.5 gal. (Easy-Fill extra wide mouth)
Connection Technology
Material: Acetal - high strength and chemical resistant
Seals: Available in Viton® or EPDM
Type: Patented "Quick-Connect™" system
Connection Products: PPX push-on/twist knob removal and Jgroove
Manual Depressurization: Yes - depress red button to depressurize tank
Safety Auto-Depressurization: Yes - automatic safety pressure release
Max Pressure: >50 psi
Hose
Material: Flexible reinforced double wall and highly resistant to a wide range of chemicals
Size/Color: 0.54" (OD) x 0.31" (ID) x 48" (long) / Dark Grey
Strain Relief: Stainless springs available
End Connection: Brass compression sleeve onto 1/4" Male NPT
Manual Pump
Material: Chemical resistant Co-Polymer
Capacity: High capacity pump requires fewer strokes for higher pressure
Seals: Available in Viton® or EPDM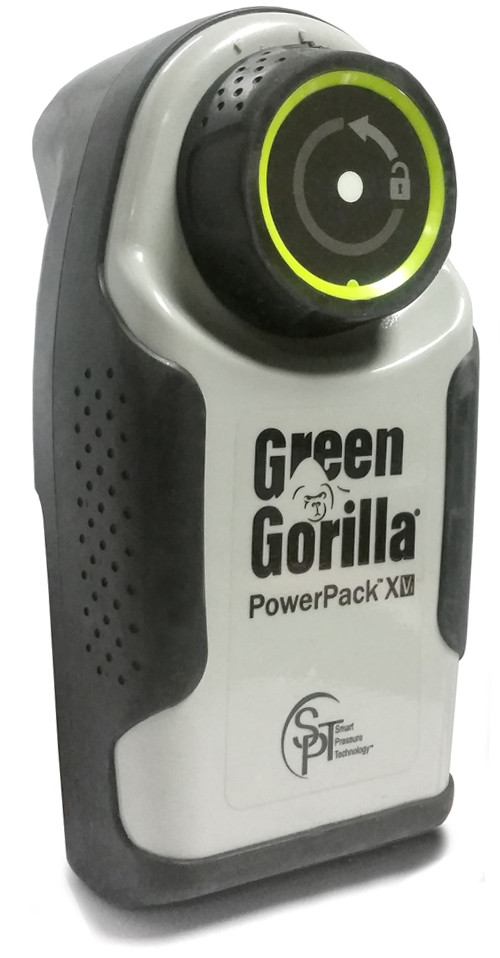 Housing:
Material: Space-age high strength Xenoy™ - Six foot drop test onto concrete (pass)
Color: Black over-mold with grey case
Over-mold: Santoprene™ - 50 durometer
Connection to Tank: Push-in to attach, twist knob to remove: Quick-Connect™
Micro Compressor
Type: Reciprocating Piston - high cycle life tested
Motor: Brush DC
Max Flow: 6.0 L/min
Max Pressure: 29 psi (200 Kpa)
Smart Pressure Technology™
Controller Type: Advanced microprocessor coupled with solid state high accuracy piezoresistive MEMS pressure sensor technology
User Adjustable: No
Factory Setting: 18/16 psi +- 5%
Hysteresis: 2 psi (factory adjustable)
Battery Technology
Type: Dual field replaceable rechargeable Li-Ion - 5200 mA-hr. @ 7.4Vdc
Recharge Time: ~5 hrs with 115 VAC wall charger
Recharge Method: Wall charger rated at 8.4 VDC, 1000 ma or 12 Vdc car charger
Charging Indicator: LED: Red = charging, Green = charged
Capacity Indicator: LED: Green = charged, Yellow = half charge, Red = discharged
Application Time: 6 - 8 hrs¹
Notes:
1) Application time assumes a 50% duty cycle and is
dependent on the wand and tip configuration.