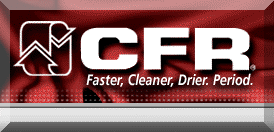 CFR Corp
CFR designs and manufactures portable cleaning workstations, high performance specialty tools and a complete range of cleaning solutions using continuous flow recycling technology. Continuous flow technology provides unique advantages to the cleaning professional. You will immediately realize the benefits of increased productivity, improved Indoor Air Quality, and the superior performance of CFR products.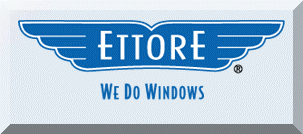 Ettore Products
Ettore is the premier manufacturer of window cleaning equipment and supplies. The original design has remained virtually unchanged since its inception in 1936. The ingredients formulation of Ettore rubber is the essential heart of the system which consistently leaves glass perfectly clean and streak free. Ettore also manufactures the innovative AquaClean Pure Water Technology System.



Expanded Technologies
Expanded Technologies products are helpful in any environment: homes, offices, hospitals, restaurants, hotels and schools. The products reduce maintenance costs by providing a variety of solutions that reduce damage and wear caused by furniture. Floor, Furniture and Surface Protectors for all Environments.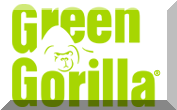 Green Gorilla
Green Gorilla was founded by engineers and developed with a simple goal in mind: manufacture a dependable, high quality automated sprayer that frees the user from the time consuming task of pumping.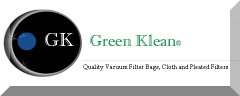 Green Klean
Founded in 2007, Green Klean has grown to become the premier U.S. owned supplier of replacement vacuum bags, filters, belts and brush rollers for the Commercial, Janitorial, OEM and Industrial markets. Green Klean has built a reputation for outstanding quality, exceptional customer service and value. Most recently, Green Klean introduced a line of replacement vacuum bags and filters for the home applying the same adherence to quality and service.



Hygeia Sprayer
Using a Globally Patented, Active Diamond Electrolytic Process Technology (ADEPT), we are able to create Aqueous Ozone (AO), a water-based sanitizer, as an alternative to traditional sanitizers and cleaners.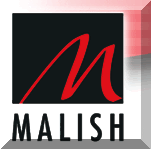 Malish Corp
The Malish Corporation is dedicated to providing the highest quality rotary and hand maintenance brushes as well as custom plastic products. Producing staple-set rotary brushes and engineered pad driver systems for floor cleaning equipment used within the sanitary maintenance industry, along with the product design department, the Brush Division also has the ability to produce specialty brushes for such applications as de-burring, concrete texturing and static control.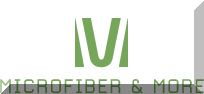 Microfiber & More
At Microfiber and More our "Green Friendly" products help your business promote environmentally friendly cleaning processes, which result in cleaner safer buildings. Our company provides quality high performance cleaning systems, designed to reduce water consumption, control chemical use and reduce overall cleaning cost.



Solo CLEANline
SOLO CLEANLine Sprayers are designed specifically for janitorial applications. Sturdy plastic tanks are resistant to chemicals and UV ray impact, providing lasting quality. High quality seals and nozzles are available for acidic (Viton®), alkaline (EPDM) and foaming solutions.
 

Square Scrub
Square Scrub is dedicated to building high quality, rock solid equipment for the cleaning industry. These cleaning tools and equipment are designed to provide value and long term durability. Their technicians and support staff are dedicated to making sure that each and every customer that buys a quality Square Scrub product gets the best possible product available.




Tersano lotus® PRO
Tersano's patented lotus® PRO Cleaning System turns ordinary tap water into the world's most effective chemical-free commercial cleaner by infusing it with ozone. This 'Liquefied Ozone' eliminates germs, odors, stains, mold, mildew and other contaminants on any item or surface before changing safely back into water and oxygen.



Tornado Industries
Tornado's machines are created to maximize cleaning efficiency and speed, minimize the impact of cleaning on indoor environments, and reduce the total cost of cleaning, all factors resulting in greater profitability for your organization. Tornado offers one of the most extensive lines of innovative, high-performance commercial cleaning equipment on the market today: Upright vacuums, cylindrical brush floor machines and automatic scrubbers, sweepers, industrial vacuums, burnishers and more.



If you need additional information